Would you like to sponsor a challenge at Top 50 and have your store link shown here? If so, please contact admin! :)
Follow us on Facebook
Scrapbooking Top 50 Australia
Promote Your Page Too
Page 3 of 3 •
1, 2, 3
LOL! Off to check it out!
Thanks guys! It's really cool! I had a play with a couple of pics but they came out too distorted because I'm not looking straight ahead and I'm smiling. I will definately do this using my new passport photo that I just got last week, as that would be the only suitable photo for this. It's currently at my Mum's, but I'll be getting it back late next week. Long story, short - the Passport office has been giving me serious grief over the last few weeks - they've definately upped the ante over the last 10 years with how strict they are!
I'll be sure to share it with you guys when I've done it! LMAO!
I went and saw this with ashan last week.... AWESOME movie! Looking forward to seeing it with the kids.... they'll LOVE it.... probably wait for the DVD though
_________________
Love Charmane
Creative Team Member at Scrap The Boys & Scrap The Girls
Owner of  
Charms Creations
Yay! There's so many of us in the Avatar club now!
Okay Chantal....Just for you here is a picture of my grand daughter Amber when she got into the packing grease that was left with no lid on.....yes its BLUE!!!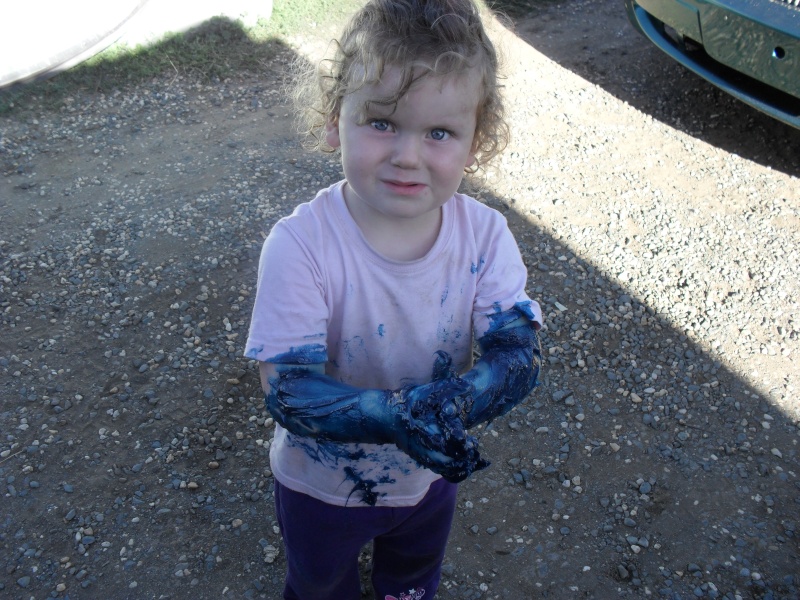 _________________
http://www.scraphappykat.blogspot.com/
ROTFL!!!
I bought Avatar on Blu-ray last week and have watched it twice already!! We even let dd (almost 4) watch it, and she loved it!! Keeps asking when we can watch it again!! lol!!
_________________
Cheers, Vicki
Owner of Scrapbooking Top 50 Aus
Blogging at:
Scrapbooking Top 50 Aus
and sometimes blogging at:
Scrappin Vickstar
Find my handmade goodies here:
Burdy's Handmade Embellies!
I STILL haven't seen it yet! I am hoping to buy a copy in the next couple of weeks though, so I can finally see what all the fuss is about!
_________________
Cheers, Sue
You can find me blogging
HERE
Page 3 of 3 •
1, 2, 3
---
Permissions in this forum:
You
cannot
reply to topics in this forum