Would you like to sponsor a challenge at Top 50 and have your store link shown here? If so, please contact admin! :)
Follow us on Facebook
Scrapbooking Top 50 Australia
Promote Your Page Too

What's in a name?
Our cyber crop this month is all about you and your individual names!! Our first challenge is based on your
FIRST name
! You need to select the letters of your
FIRST name
from the following list. Each letter corresponds with a scrapping item/style in column 1, and a colour in column 2.  
You need to use FOUR criteria corresponding to your name, on your layout. You can either choose to use FOUR items from column 1 OR TWO items from column 1 and TWO items from column 2.
If you don't think you can work with the criteria corresponding with the letters of your name, you can choose to use the MYSTERY word, but beware, once you have been given the mystery word, there is no going back!!  (The mystery word will change with each challenge! PM Vicki or Chloe for the MYSTERY WORD!)
If your name does not contain
at least 4 different letters
, you can choose to add the ! or ? criteria.
Hope that all makes sense!
Here is the criteria list.....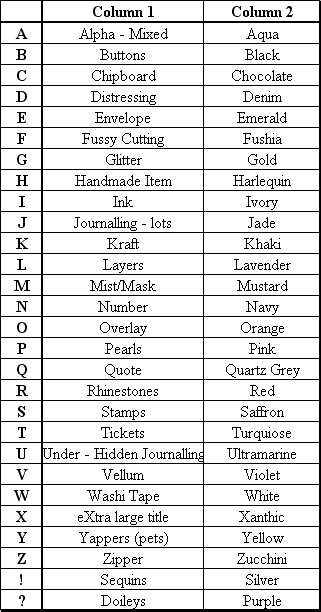 Here is Kirsten's example, using her first name....
She has used
stamps and kraft,
ivory and turquoise
All entries need to be loaded to the correct forum gallery by midnight Oct 5th!
The winner of this challenge will receive a PRIZE PACK from Scrappers Garden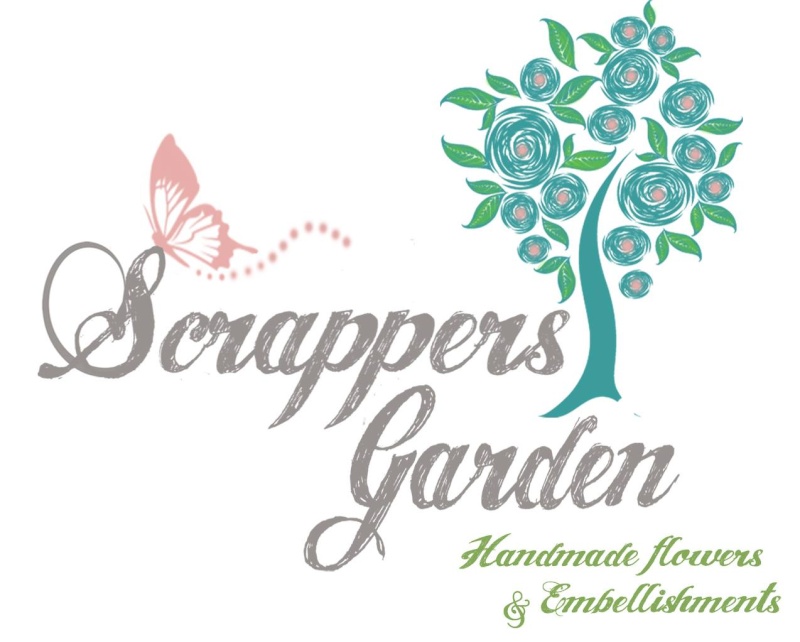 Chloe




Posts

: 1844


Join date

: 2009-11-17



Man you people come up with some clever challenges. I have a short name but I'm happy enough with what my letters have.
I love your page Kirsten, it looks awesome!!
Now to find some Vellum so i can complete this ch.....
_________________
Cheers, Vicki
Owner of Scrapbooking Top 50 Aus
Blogging at:
Scrapbooking Top 50 Aus
and sometimes blogging at:
Scrappin Vickstar
Find my handmade goodies here:
Burdy's Handmade Embellies!
What an amazing challenge haven't done anything like this before
Fantastic sample page, Kirsten! I love it!

Chloe




Posts

: 1844


Join date

: 2009-11-17



what fun!...I'm planning on scrapping over our long weekend
This is where a hyphenated name has its benefits
but i stuck to the first part of my first name lol
You did have lots to choose from, Bridgetjayne!

Chloe




Posts

: 1844


Join date

: 2009-11-17





Similar topics
---
Permissions in this forum:
You
cannot
reply to topics in this forum