Would you like to sponsor a challenge at Top 50 and have your store link shown here? If so, please contact admin! :)
Follow us on Facebook
Scrapbooking Top 50 Australia
Promote Your Page Too
I'm happy to combine purchases over my different listings. I will also combine postage of items with Vicki if purchasing from both of our sales
Payment via DD - again if purchasing between Vicki and myself we will organise a combined payment to save you issues with that
All designs here are my creations, they are handmade so each one has it's own individual variations making them a one of a kind piece. Please do not copy my work!!!
Photographs are of samples only, I will make your request once order has been placed and paid for - as a result I can vary the colours to suit your requirements!!!
Made from polymer clay these are all original handcrafted designs. Each one of these items are my design, they are hand crafted by me (no moulds ) so every one of them will be unique. There will be slight variations in size etc as a result of them being individually crafted. They come to you oven baked and sealed ready for use. It is your choice if you wish to have them as a stand alone item/button or with a pin or a charm/hanging loop.
There are multiple uses for these items, think outside of scrapbooking, there's jewelry making, ornaments, buttons, book markets.. the list of what you can do with these goes on and on!!!!
As I'm a busy mum to 4.5 kidletts please allow up to a week to have these little cuties made
I have attempted to represent each item accurately in relation to size. The matt some of the items are photographed on is measured in inches - the heavy lined squares = 1 inch square... there are 5 little squares to an inch. Items on the white card had rulers for a guide.
Owl $1.50 each
Cars - please indicate if you have a preference for which way they face $1.50 each
Cruise Ship $1.50 each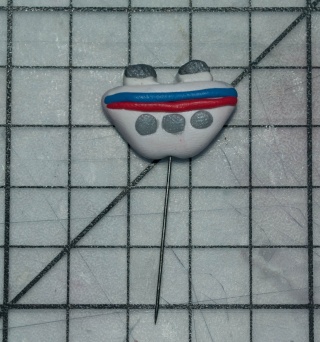 Lego Men - you choose the letter on their chest - or you can leave it plain if you wish! $2.00 each
Aeroplane $1.50 each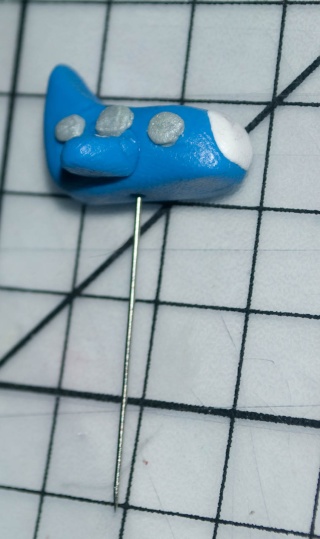 Rocket $1.50 each
Train $1.50 each
** New design to be photographed and uploaded 12/03/11 - now with a rounded 'tank'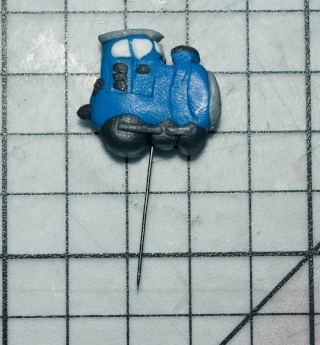 Dinosaur (complete with miniature teeth!!!!) $1.50 each
** New design to be photographed and uploaded 12/03/11 - he/she is now nice and formed with body definition!!!
Candy Cane $1.00 each. Colour combination as per your request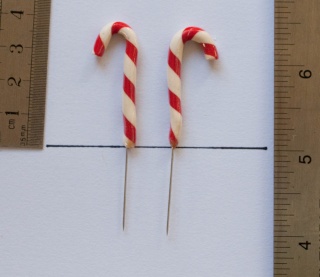 Strawberry $1.50 each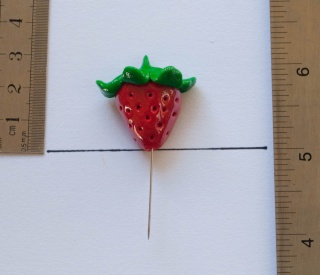 Snail $1.50 each colour combination as per your request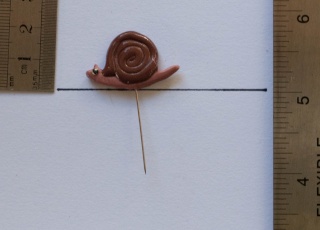 Presents $1.50 each colour combination as per your request
[/url

Mushrooms $1.50 each colour combination as per your request
[url=https://servimg.com/view/15200404/259]
Holly $1.50 each
Small Flower $1.50 each colour combination as per your request
Christmas Tree $1.50 each
Caterpillar $1.50 each colour combination as per your request
Birdie $1.50 each colour combination as per your request
Apple $1.50 each colour combination as per your request
Large Sunflower $2 each. Small ones made on request for $1.50 each
Pigeon Pair. $2.75/pair colour combination as per your request
Pigeon Pair - contrasting. $2.75/pair colour combination as per your request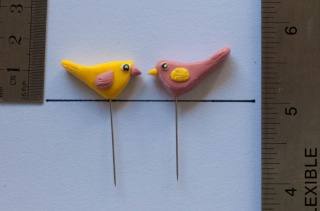 Ladybug $2 each
Extra Large Flower $2 each. colour combination as per your request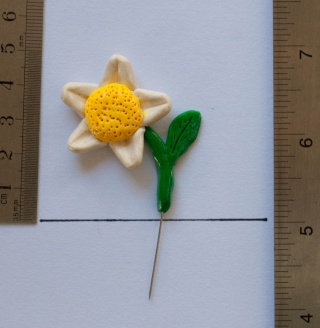 Butterfly $2 each. colour combination as per your request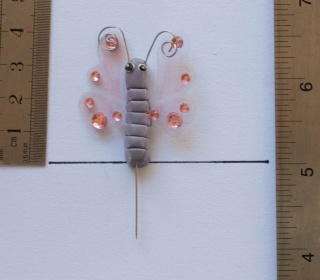 Bee $2 each
---
Permissions in this forum:
You
cannot
reply to topics in this forum