Would you like to sponsor a challenge at Top 50 and have your store link shown here? If so, please contact admin! :)
Follow us on Facebook
Scrapbooking Top 50 Australia
Promote Your Page Too
12 Weeks to Better Photos - Week Five Challenge: Creative CompositionThis week: take on this week's tips for composition!
The good news - it doesn't matter what kind of camera you have for this challenge!
Consider one or more of the following tips as you compose your photo:
1. Keep it simple - eliminate distractions
2. Apply the rule of thirds
3. Keep an eye on the horizon
4. Frame your subject
5. Fill the frame
6. Try a new perspective
If you complete this week's challenge, we would love for you to share your pictures with us, so please post them up here in this thread for everyone to see!
Happy snapping!!!
_________________
Cheers, Sue
You can find me blogging
HERE
OK - these I took this morning. They are fairly large files, so sorry if you have trouble with them loading...because they are cropped they loose alot of quality when I compress them. I lowered my ISO, bumped up my speed and lowered my aperature. Unfortuantly I don't own a macro lense so this is best I could do. I filled my frame, eliminated distractions and applied the rule of thirds when cropping. I had to crop in the computer as those suckers are faster than you think to capture on camera, especially when you are trying to avoid being stung as you are allergic to them.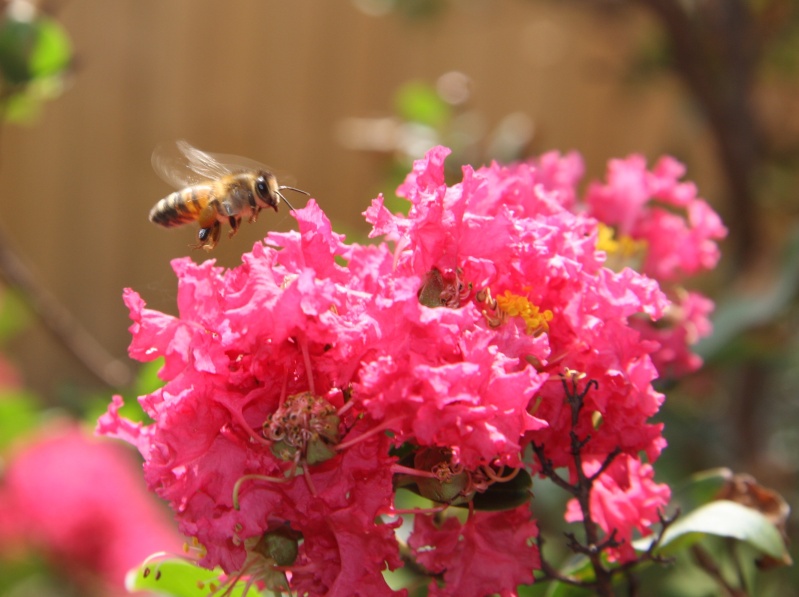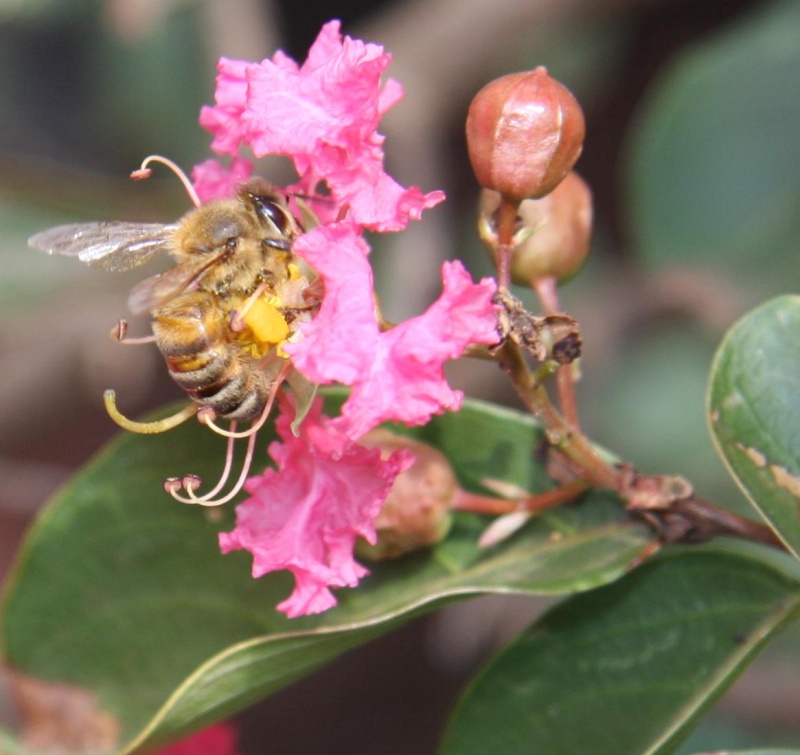 Last edited by redant on Tue Mar 30, 2010 1:31 pm; edited 2 times in total (Reason for editing : trying to get photo to fit)
_________________
Check out my blog
http://redantscrap.blogspot.com
WOW Ant!! These are amazing shots!!
You are doing an awesome job with these lessons!! I need to make time to do these lessons as i really won't to learn how to use my camera to its full ability!!
_________________
Cheers, Vicki
Owner of Scrapbooking Top 50 Aus
Blogging at:
Scrapbooking Top 50 Aus
and sometimes blogging at:
Scrappin Vickstar
Find my handmade goodies here:
Burdy's Handmade Embellies!
WOW Anthea! Another batch of amazing shots! (You're braver than me...I'm highly allergic to them too, so would have picked another subject...LOL) Great work!!!
_________________
Cheers, Sue
You can find me blogging
HERE
Amazing shots Anthea especially without a macro lens.
Love those shots Anthea!!!
_________________
Love Charmane
Creative Team Member at Scrap The Boys & Scrap The Girls
Owner of  
Charms Creations
Great shots Anthea
---
Permissions in this forum:
You
cannot
reply to topics in this forum